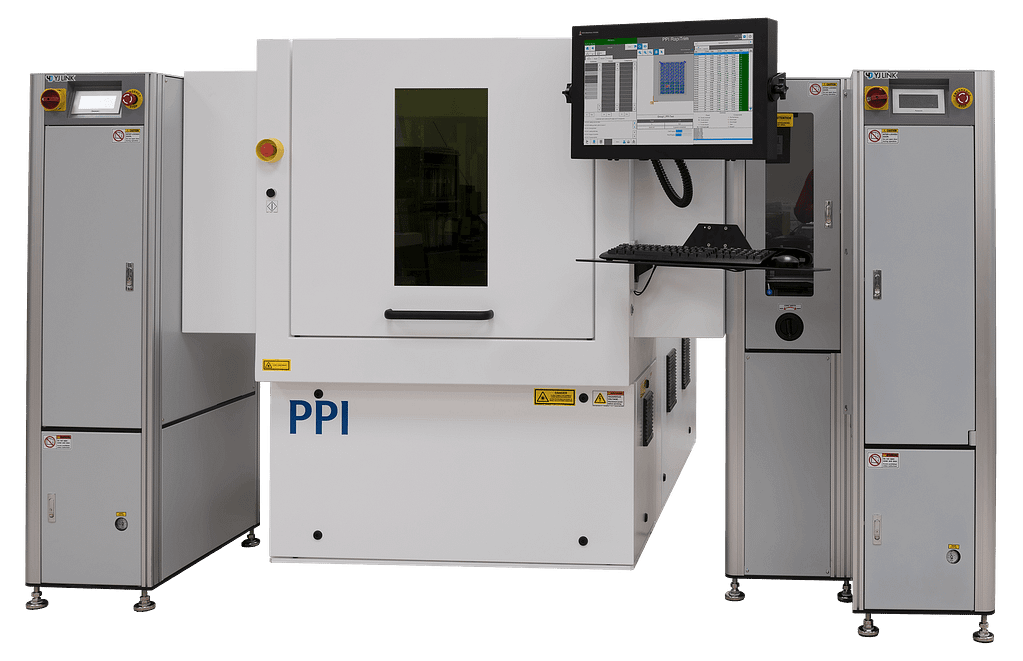 Green (532nm) Laser
Probe Card Measurement
Spot Size 10-50 µm
Resistor Range: 0.1 Ω to 1 GΩ
Thin Film Laser Resistor Trimming System
RapiTrim-P Laser Resistor Trimming System with Green (532nm) Laser and Probe Card Measurement
Green lasers are typically chosen for thin film applications requiring a small spot, or where there is a material interaction advantage over the IR wavelength (e.g. stronger absorption, cleaner resistor removal, reduced substrate damage, etc…).
Systems are compatible with industry standard probe cards, using the highest performance probe card handler for high volume production. This advanced probe handler with 4 axis servo control provides high speed step-and-repeat performance. Custom probe fixtures are also available for unique applications in passive and active trim configurations.
RapiTrim systems include automated DXF import to speed job creation, a modern user interface, and other advanced features like unique beam position calibration. PPI can configure systems with standard or custom probe fixtures for both passive or active resistor trims.
System Features Include:
Intuitive Graphical User Interface with ProSys operating software
Advanced Beam Positioning and Laser Pulse Control provide high throughput, accuracy, and process stability
High Accuracy, High Bandwidth Real-Time Measurement system
Auto-Calibration functions ensure repeatable quality
Extensive System Diagnostics continuously monitor all critical components and machine performance
Sealed Beam Delivery protects optics from process debris, extending component lifetimes
Touchscreen operation (full HD size)
Flying probe operation, robotic load-to-unload, stack loader and PPI overview.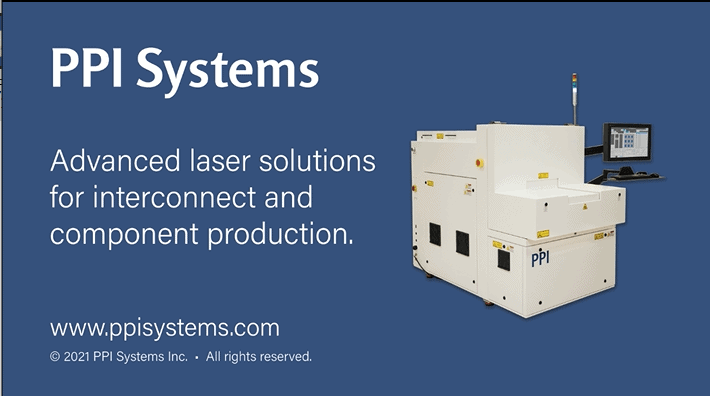 RapiTrim Handling Options
PPI Systems offers a full selection of hardware and software options to ensure each RapiTrim solution meets your application. Options Include:
Manual loading
Stack loaders
Magazine loaders
In-line automation
Custom solutions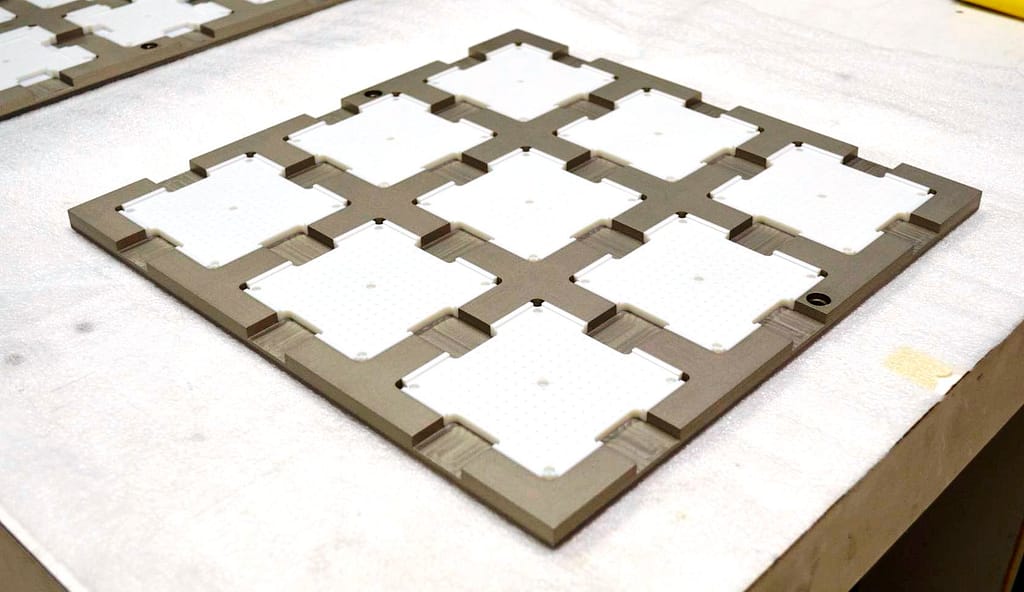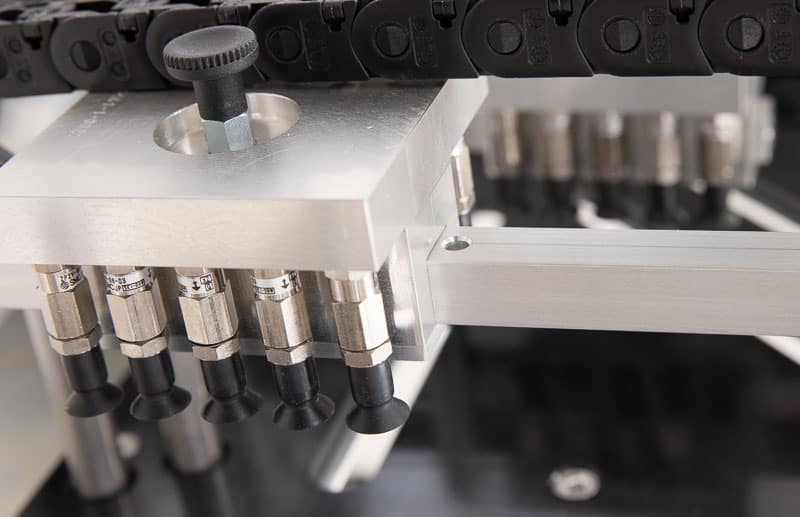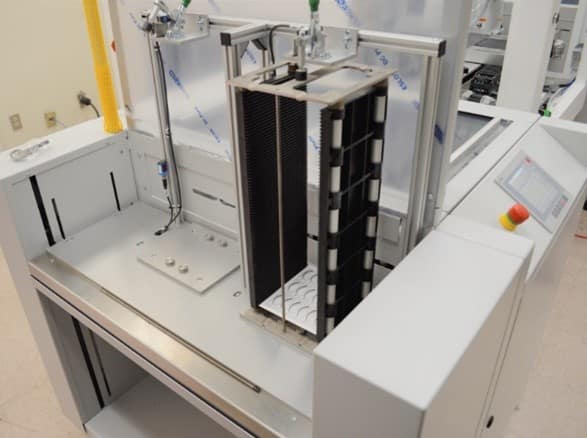 If your requirements are not covered by one of the options above, don't hesitate to contact PPI to discuss custom alternatives.  PPI engineers can propose solutions for your unique needs, from custom fixturing to custom automation.
RapiTrim | The Future of Resistor Trimming