RapiTrim Chip Resistor Trimming Systems
RapiTrim Chip Resistor Trimming Systems
RapiTrim Chip Resistor Trimming Systems
Next Generation Probe Card Resistor Trimming Systems
PPI Systems designs and manufactures the most advanced turnkey laser resistor trimming solution for modern chip resistors, taking advantage of the developments found in next generation probe card trimming. Modern electronics, mechanics and software design advances produce trimmers that are faster, more accurate with greater flexibility than older systems designed over 40 years ago. Features include:
Designed for extremely complex and demanding chip resistor trimming applications. 
Resistance is measured in real time using high speed PPI proprietary measurement systems.
Advanced probe card solutions with high performance 4-axis prober, fast job changeover, automatic alignment and planarization along with simplified job setup, profiled motion trajectory control and automatic probe card cleaning.
Optional temperature-controlled chuck.
PPI real-time proprietary measure and trim control system with cut profile measurement data available as part of normal operation, speeding process optimization and making systems extremely R&D friendly.
Four independent source-measure units, each capable of full Kelvin measurement.
PPI Systems offers a full selection of automation choices. For a complete guide to stack loader, magazine loader and custom options please see our optional features page.
Designed specifically for chip resistor manufacturers, RapiTrim systems have been used in major production facilities for years, providing customers with all the advances found in modern chip resistor trimmers.
RapiTrim-R Thick and Thin-Film Chip Resistor Trimming Systems
Turnkey IR thick-film chip resistor trimming systems include probe card assemblies for chip resistors with a standard linear arrangement of pins. Systems accept standard chip resistor format probe cards.
Thin-film chip resistor trimming systems offer all of the advanced features found in the thick film models usually with a smaller beam size. Green lasers are often used to provide small spots with larger working depths than IR, and also where there is a material interaction advantage over the IR wavelength such as stronger absorption, cleaner resistor removal or reduced substrate damage. 
All systems include:
Choice of IR or Green laser


IR (1064nm) air cooled laser with superior long-term stability and lifetime with choice of laser spot size for thick and thin film resistors.
Green (532nm) air cooled laser with superior long-term stability and smaller spot size (10-50um) for thin-film resistors.

Manual load, stack and magazine loader options or custom automation.
ProSys resistor trimming software with simple operator interface, easy job creation and process control, full system diagnostics and remote access through TeamViewer.
Programming is not required for normal job setup. Scripting is available directly within the job editor for custom sequencing.
Systems take advantage of the advances found in next generation RapiTrim probe card-based resistor trimming systems.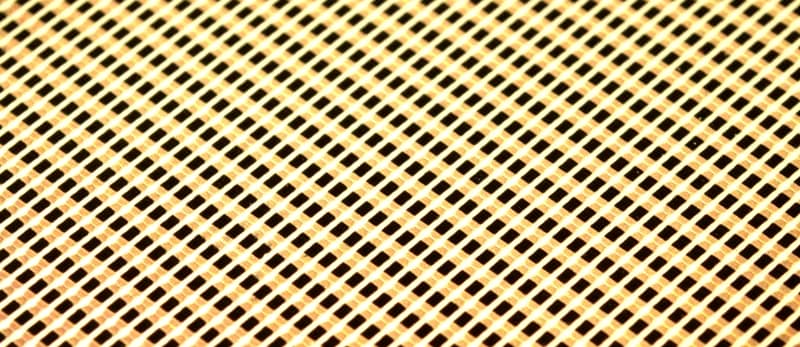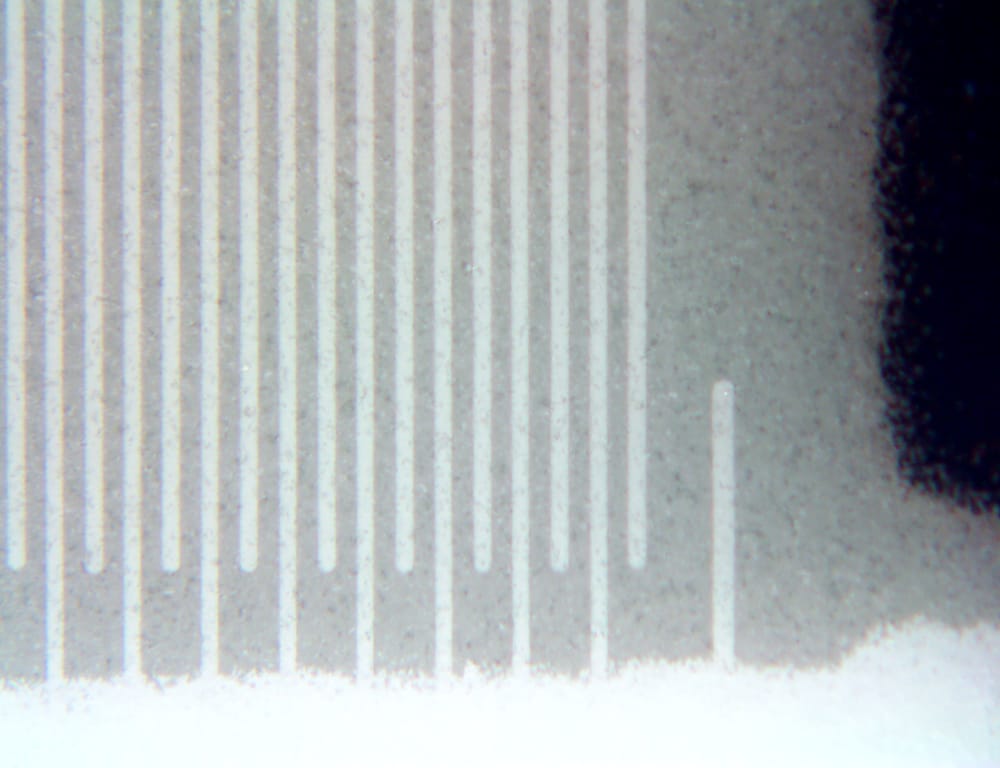 RapiTrim Optional Features
RapiTrim laser resistors have been designed from the ground up to meet modern specifications. Whether this involves third party handling systems, robotics, process sequence customization or other user specified needs, PPI trimmers are easily adapted to user applications.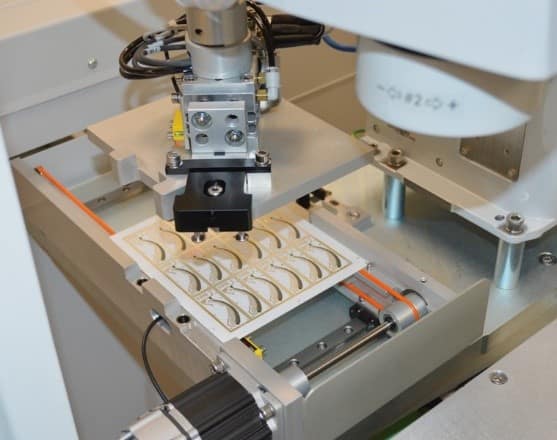 RapiTrim Optional Features
RapiTrim systems feature many loading and fixturing options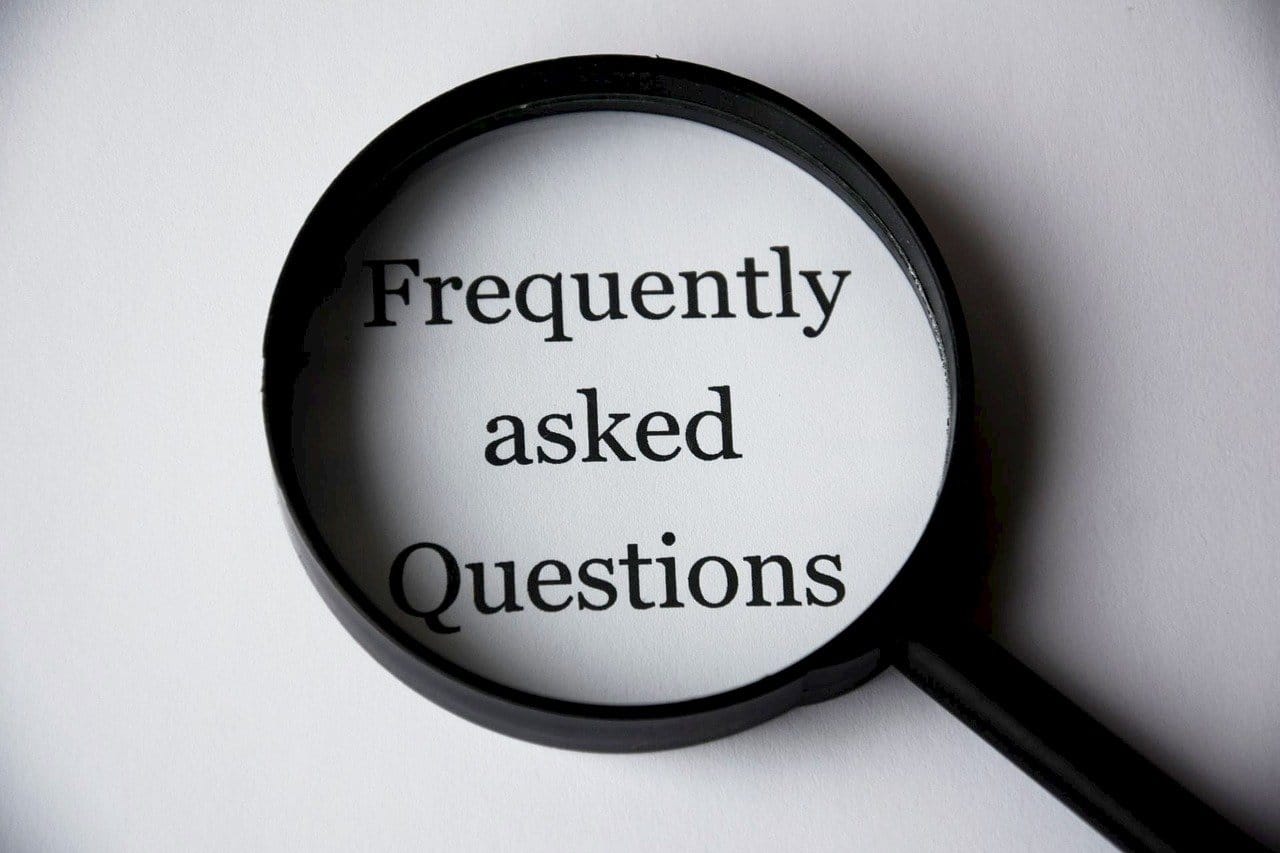 Laser Resistor Trimming FAQ
Common questions asked by resistor trimming customers.
Article: Trimming Test Options
An outline of flying probe, probe card and custom probing options.