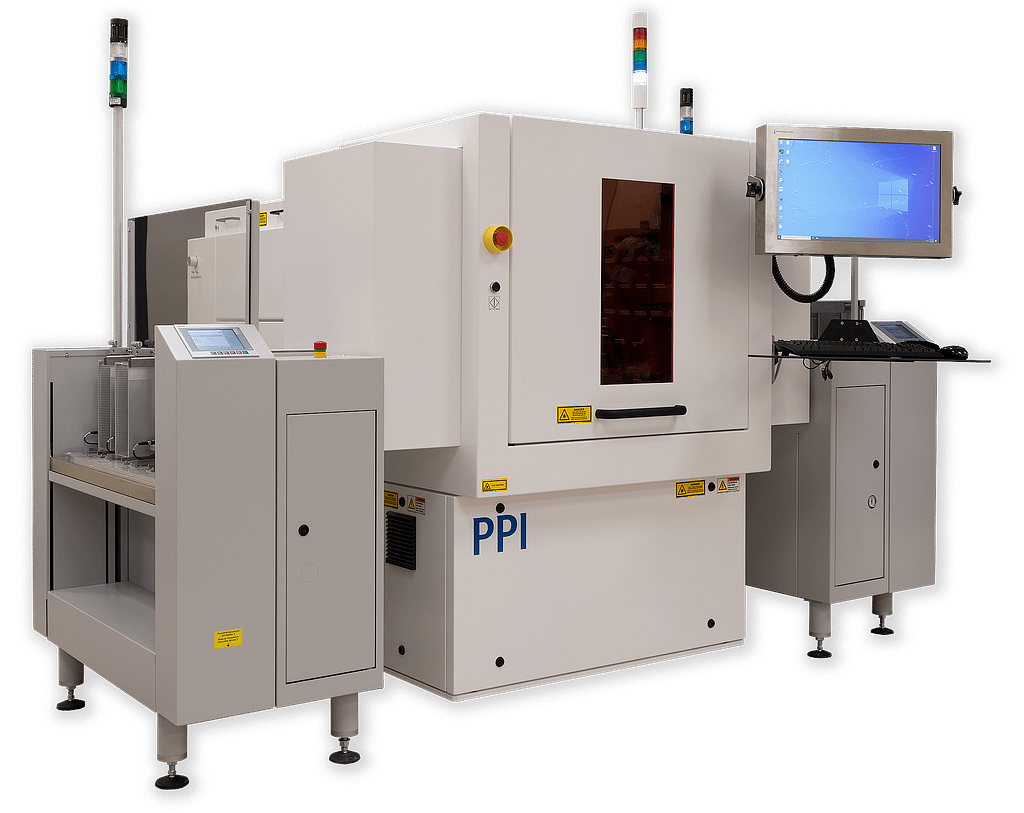 Chip Resistor Trimming For Thick and Thin-Film
IR (1064 nm) Laser
Probe Card Measurement supporting up to 512 pins
Spot Size 10-60 µm
Resistor Range: 0.1 Ω to 1 GΩ
RapiTrim-R Trimming System with IR (1064nm) Laser for Thick and Thin Film Chip Resistors
Surface mount chip resistors are used in most consumer and industrial electronics, requiring vast quantities be produced which can simply be placed on a PCB and soldered using automated processes. RapiTrim resistor trimmers are designed with a probe card assembly for chip resistor format probe cards with a standard linear arrangement of pins. 
Automatic XY and θ alignment is performed by XY stages and rotation adjustment using through the lens vision and automated planarization (both roll and pitch). 
Automatic job setup 
Servo-controlled Z velocity and acceleration enables profiled motion trajectory control to improve probe tip placement and contact precision
Automatic probe card cleaning and tip scrubbing.
Optional temperature-controlled chuck fixture.
Probe card assembly is designed with lever-operated clamping for quick exchange of probe cards.
Capabilities
Thick and thin-film trimming on chip resistors.
Designed for products down to the 0201 resistor size.
Intuitive graphical Job Setup with automated DXF import and process sequence customization.
Flying probe operation, robotic load-to-unload, stack loader and PPI overview.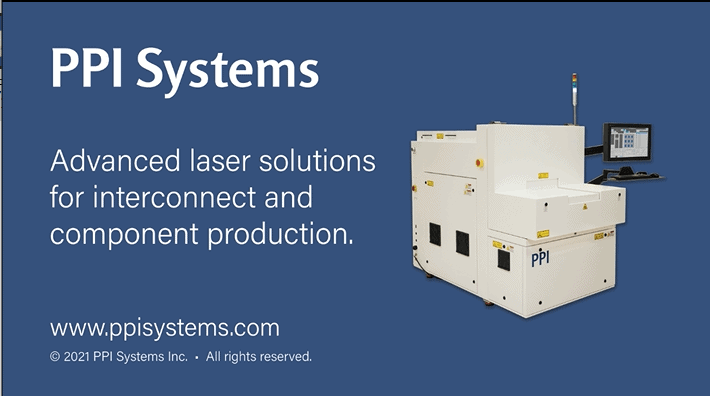 Designed for Next-Generation Chip Resistor Trim and Test
PPI provides proprietary measurement and trim control systems which measure actual resistance in real-time. Modern data acquisition, FPGA and DSP technology are used for real-time laser control with cut measurement data available as part of normal operation, speeding process optimization. The system provides four independent source-measure units, each capable of Kelvin measurement.
The system Trim Controller interfaces to external instrumentation for passive and active trim operations using standard LAN (LXI) or GPIB interface. All external instruments are controlled through the one RapiTrim-C user interface.
Advanced ProSys Control Software
ProSys software allows for automated file conversion and job generation and provides a graphic display of the job features and process status. All machine setup calibration controls, job and process settings, vision and process map, status and diagnostic information are accessible with a single click or tap on the intuitive touchscreen user interface. Process tools allow precise control over laser energy, bite size, cut geometries and trim limits. Custom trim sequences allow component processing to be tailored to a specific application using a sequence of sub-talks implemented in a user script.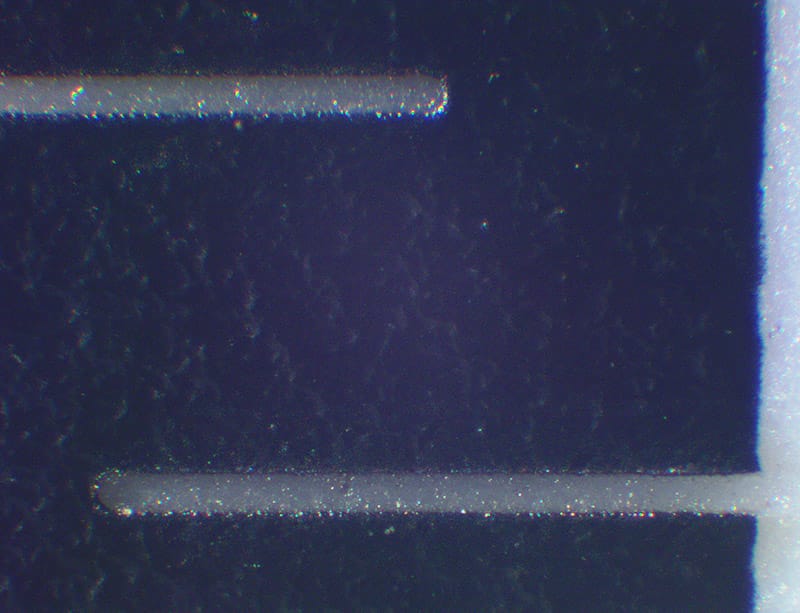 RapiTrim - The Future of Chip Resistor Trimming™