RapiTrim Short Pulse IR Laser Trimmers
RapiTrim Short Pulse IR (1.03 µm) Laser Trimmers
(Ottawa, Ontario) Oct. 2023 PPI Systems is pleased to introduce the RapiTrim IR (1.03 µm) short pulse laser resistor trimming system. These long-life, low maintenance fiber lasers produce ultra short pulses with extremely high peak power for superior process quality in a variety of materials. Systems are suitable for thick and thin film resistor trimming with a range of spot sizes.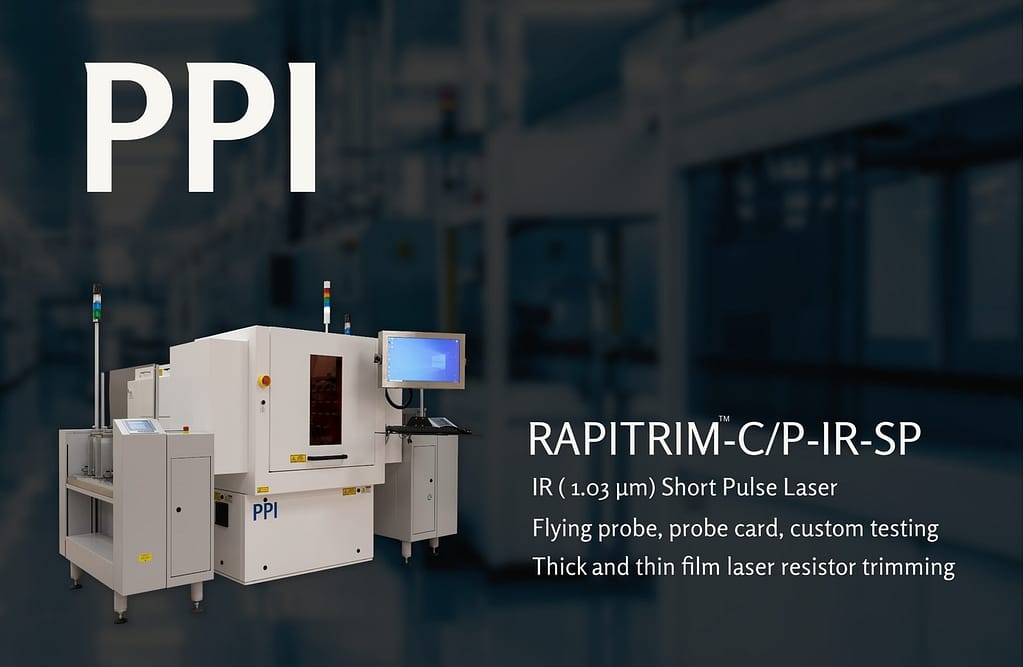 Able to handle both high-mix, low volume and high-volume applications with ease, RapiTrim systems are easy to install with intuitive software and over 100 years of combined application experience shared by our engineering and R&D groups. No matter what your job specification, there is a RapiTrim laser resistor system to meet your needs.
PPI Systems is a leading supplier of laser material processing and test systems.  The company provides a broad range of turn-key solutions to the interconnect and electronic component market for via drilling, circuit processing, resistor trimming, and high-precision micro-machining.
www.ppisystems.com

PPI Systems is pleased to offer complimentary passes for shows we attend. Please contact us for availability.